When we arrived at the moment when we were tasked with writing our bios, we procrastinated, futzed around, hemmed, hawed, and finally reached a point where we had to admit the obvious. Although we love talking about plenty of other things – wine, dogs, basketball, books, art, food, gardening, science, baseball, canning/preserving, music, theatre, aeronautical engineering, our dream of road-tripping across the U.S. in an R.V., history, yard work, globetrotting, the weather, etc. – you get the picture - talking about ourselves brings on the kind of discomfort the average person might feel if Freddy Mercury came back to life and brought you on stage in front of a sold-out crowd at Wembley to go solo on "Bohemian Rhapsody" while he sat back and just played the piano. (cringe)

So...we decided to write each other's bios instead. (semi-cringe?)
---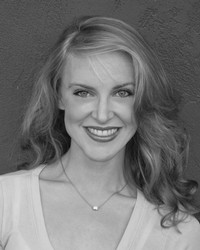 Dana Seghesio MBA, Founder | CEO | Art Dept.
MBA, Sonoma State University; BA, University of California, San Diego; Thurgood Marshall College
Board Member: Street Soccer USA
---
Dana is the total package. She meets challenges head on and leads by example with grace, vision, and clarity even in the midst of chaos, especially during harvest. She is unnervingly good at everything she does, even in uncharted waters, and she has a lifetime of awards and honors to show for it. A highly skilled strategist and creative luminary, she is also unparalleled in her capacity to give, learn, and lean deeply into thoughtful decision making with true authenticity and kindness. She has a piercing intellect and a boundless springboard of ideas that I can trust without fail. Spend any meaningful amount of time with her and you'll understand just why our kids think she is magical. She is the architect of our silver linings playbook. She doesn't take anything for granted and is full of surprises. She is the one you want on your team.
In terms of the Wine Industry, Dana will downplay her talents and say she is just a cork dork. In reality, she is a seasoned veteran with almost twenty years in Domestic and Export wine markets and she possesses an incredibly discerning palate. Her manners are impeccable, but if you give her a wine or food to try and ask her opinion, she will tell you exactly what she thinks about it, regardless of the price tag or provenance – and it will be spot on. She is tough, but fair. Her razor-sharp wit, focus, and ability to work tirelessly to make dreams a reality can sometimes drive me crazy, but I wouldn't have it any other way. She wears a lot of hats in running our business and she does it with style. She teaches me to work harder and smarter, and whenever we are faced with a problem or something needs fixing (including around the house) she can MacGuyver a way through it. I could not have asked for a better partner in business and life.
-T.S.
---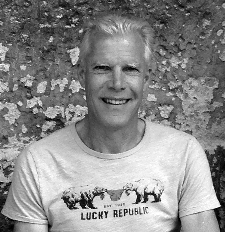 Ted Seghesio, Founder | COO | Winemaker
University of California Davis, Enology & Viticulture; B.A., University of the Pacific
---
As far as the world of winemakers goes, Ted is up there with the best and brightest. During our early years, I used to note to winery guests that he has been making wine as long as I have been on the planet (true story). We still laugh about this today, but I am in complete awe of just how much he has been able to accomplish over the years. With his "purity of fruit" ethos and commanding respect for the art and soul of farming and winemaking, he was a dynamic catalyst in driving his former family winery from a bulk producer to one of the most compelling brands on the market, through to his departure in 2018. He was pivotal in putting California Zinfandel and Italian Varietals on the global map, which was no easy task in the scope of Old World vs. New World dynamics. Ted's winemaking style is as elegant and refined as he is aloof and mercurial to the outside observer. His deep reverence for tradition and the generations that came before him works in kind with his ability to learn and grow with the changing times and climate. It is a marvel to watch his artistry at work through the evolution of wine from grape to glass, and I am so lucky to get to learn from him, firsthand, as we build our own family brand.
Ted gets rather uncomfortable when people bring this part up, but his extensive list of Wine Industry accolades - ranging from wines listed in Wine Spectator's Top 100 Wines of the World, countless 90-95 point-rated wines in Wine Spectator, Decanter, The Wine Advocate and beyond - have only further solidified his hard-earned respect in the industry. His dedication to his craft and a stern willingness to be the one who stands up for quality, integrity, and truth is one of the things that makes him not only a tremendous winemaker, but also a remarkable human. A bit of a tough nut to crack for some, he is actually a big softie who loves his four daughters and family more than anything in this world. He also has an incredible work ethic, but is always there to remind me that life is too short to not have fun along the way. Not unlike his approach to making fine wine...it's all about balance.
-D.S.
Sign Up For Our Newsletter!
Stay in the know on what's happening in the vineyards, the cellar, the kitchen, and more!