When we set out to source fruit for our first vintage we were excited by the potential to work with new varietals that thrive in the diverse micro-climates of Sonoma County. Neither of us anticipated that the journey would lead us to Grenache Blanc, but, it has been exciting to explore this new opportunity. The clusters are the size of a newborn baby and the skins are thick enough to withstand intense heat spikes, rain, and pretty much anything else that Mother Nature throws its way. This vineyard is situated on the cooler SW fringe of Dry Creek Valley with soil comprised of fertile gravelly loam and enough clay content to allow for water retention during extreme drought conditions. We visit this site often through the growing season and Vineyard Manager, Kevin Skene is always on the scene hand-tending to this one+ acre planting with the same care and consideration as his own impressive vegetable and flower garden.
...and, at long last...here is the inspiration behind the Raga label...our "big boy" Charlie, who made his way to that big comfy dog bed in the sky in the summer of 2015. Surely a sentimental choice to put him on a wine label, but he was a significant part in how our relationship took shape over the years. So many stories....!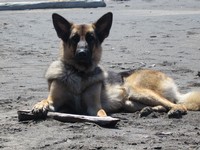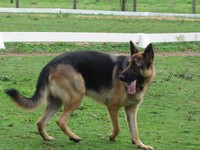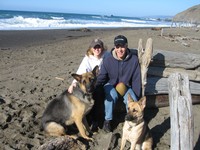 Sign Up For Our Newsletter!
Stay in the know on what's happening in the vineyards, the cellar, the kitchen, and more!